Software
5 Reasons You Need the Fujitsu fi-8000 Series in Your Office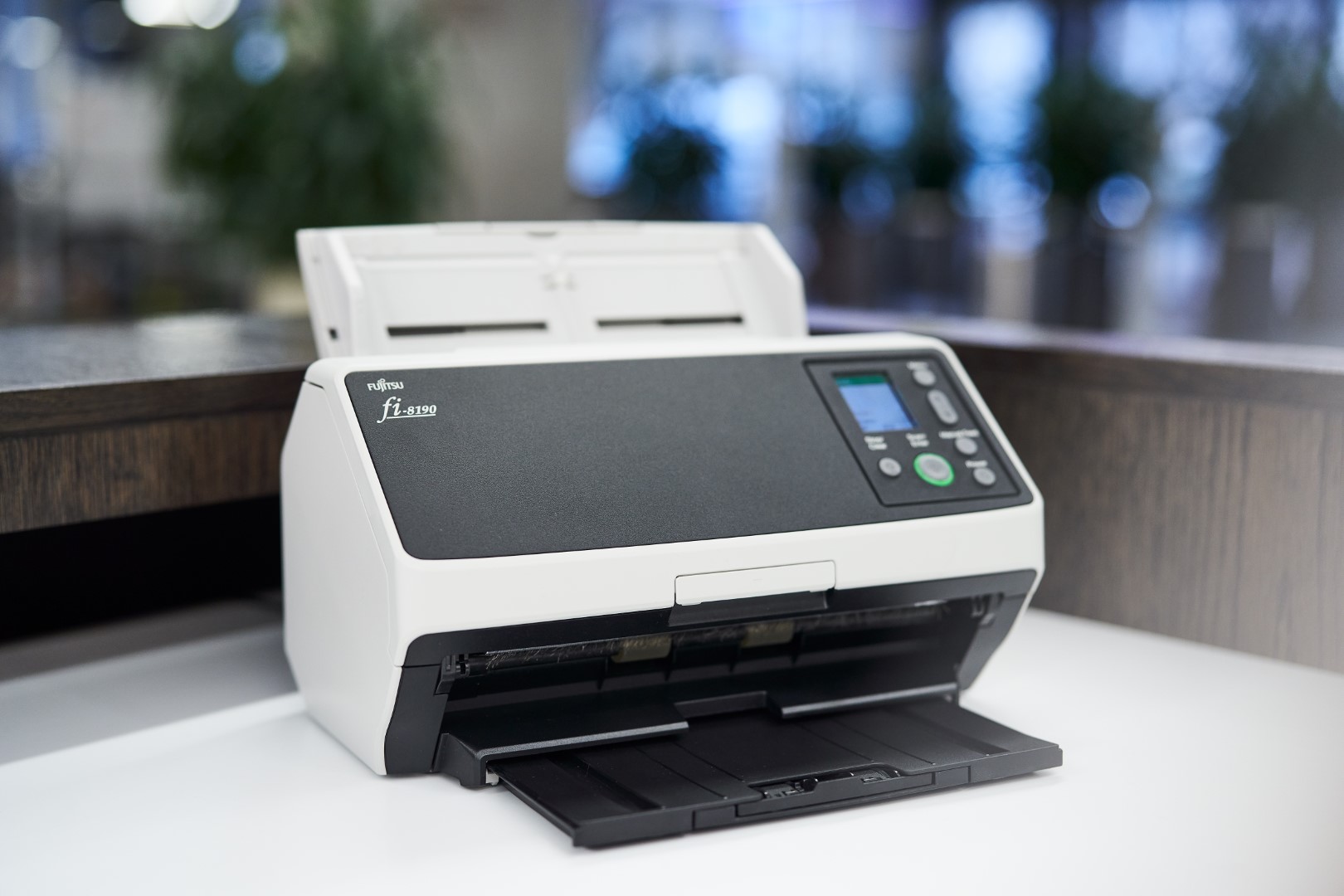 Frustrating scanner jams and malfunctions can eat up hours of your time. If it's been years since you've updated your document scanner, you may be surprised at how far this technology has come. Here are five reasons to give your scanner an upgrade in 2022.
How Efficiency Can Help Your Workflow
High-end scanners have improved specs and technology, and they're designed for maximum efficiency. Many office workflows include scanning documents dozens of times per day, so even small time-saving measures quickly add up.
Scan more documents in less time. Time spent waiting for a scanner to finish a batch of documents is time that could be spent on crucial tasks in the office. A fujitsu high speed scanner can scan 70 pages every second, front and back.
Scan many types of documents. With an advanced scanner, you no longer have to sort documents by size before feeding them into the machine. New technology can detect the presence of smaller documents and ensure every piece is accounted for, so you can place a whole file's contents into the document feeder at once. Fujitsu scanners can handle more than just paper, scanning ID cards, pamphlets, or any document up to seven millimeters in thickness.
Avoid frustrating jams. A scanner malfunction can grind your workflow to a halt. Outdated scanners may have bulky machinery that leads to jams, while modern scanners actively work to prevent documents from becoming stuck or scanning improperly. Image detection flags if a document is folded or misaligned. A new scanner can even detect the sound of crumpled paper and shut itself down before a jam can occur.
Keep your scanner on your desk. Avoid a crowded copier and scanner room with a compact model that can easily fit on a desk. Keeping your scanner in the same room as your work and documents will keep your workflow running smoothly, since you're not running to the scanner.
Use PaperStream Capture to automate data entry. The software of advanced modern scanners is as carefully considered as their hardware. Fujitsu's PaperStream IP includes PaperStream Capture, which can automatically detect and sort data on scanned documents. With the correct information from scanned documents available automatically, workflow isn't interrupted by searching through images for small, hard-to-read numbers.
Transitioning to Digital Scanners
Despite high-tech scanners' new features, they're actually easier to use than outdated models. Most of these features, such as jam detection and ID scanning, aren't settings you have to personally control, but innovations that passively enhance the scanner's performance.
The interface of modern scanners is more advanced as well. One easy-to-read color LED screen on the front of the scanner guides you through its operation, and the amount of buttons is kept to a minimum. Custom user profiles can be accessed at a touch if multiple people are using the same scanner. PaperStream software also features an intuitive interface, so automated data entry is truly easier than seeking out the information manually.
Don't let slow, inefficient scanners hold you back. Upgrading your scanner to one of the cutting-edge fi products will save time, avoid frustration and improve your performance in the office.