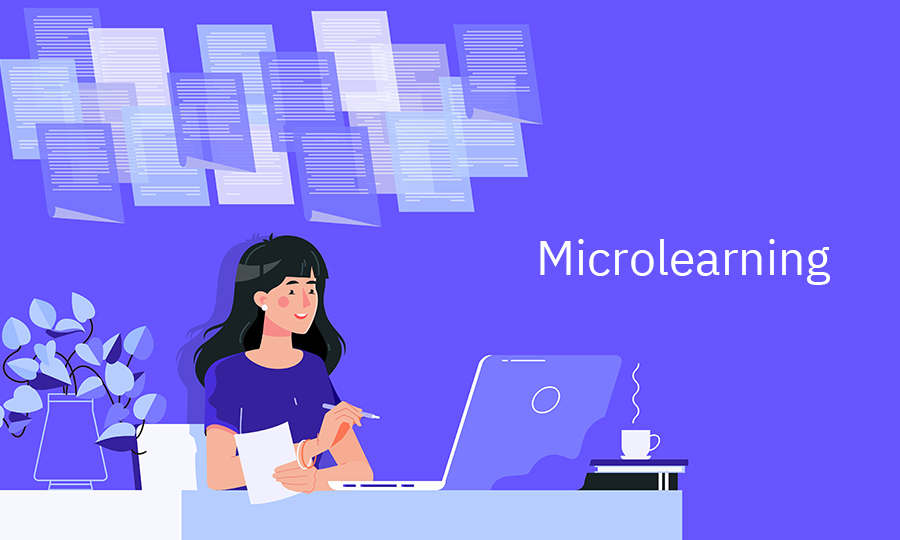 With the pandemic making a huge impact on human lives, the whole operation of the corporate world has changed. Remote working has become more popular than ever before. Even now that the worst of the pandemic is over, and the culture of working from the office is beginning again, the hybrid work model is the preferred one.
Yes, there are certain instances where working from the office can render better productivity, but at the same time working from the comfort of one's home can also bring great results.
For example, when a new employee is hired for an opportunity where he has to work from the office, a certain amount of time is required by the employee to relocate. They need to make arrangements for their stay near the office location. So the requirement of physical presence in the office can delay the whole onboarding and training process.
In such a scenario, if the employee is allowed to join remotely and undergo the orientation and training period through micro-learning sessions, he can join the office being fully prepared. Thus utilization of time benefits both the employee and the organization.
To know more about microlearning and its popular trends, keep reading through the article.
What is microlearning?
Due to the fast pace of modern working life, breaking up knowledge and distributing it according to relevance has become quite popular. Microlearning, as opposed to regular sessions, provides a different approach to learning. A typical microlearning course is made up of a series of small courses on a certain topic, which can sometimes be as short as five minutes.
As it conveys information concretely and adequately through how-to videos, graphic explanations, integrated learning games, and brief articles, it is becoming a popular choice with every passing day. Microlearning provides learners who like to keep themselves updated with brief bursts of information. The content can take various forms, ranging from text to fully interactive multimedia.
5 Corporate Microlearning Trends to Follow in 2022
Here are five corporate microlearning trends that are taking over the eLearning industry.
It's a successful microlearning trend that will keep learning and development specialists focused on offering the best education possible. When employees do well, quick feedback is provided to boost their morale and inspire them to perform their tasks more efficiently.
Employee performance can be improved by encouraging competitive spirit among them, which provides a motivation to do their best. By gamifying your eLearning components, you can foster a competitive nature among your employees. Because most young adults have gaming experience, such features will appear to be a normal part of your training and courses.
Gamification is simpler to implement into an established LMS. Employees can earn credits and badges by finishing courses and performing well on evaluations. A leaderboard allows people to compare their performance. Consider gamifying teaching material that tests the awareness of the brand, product characteristics, and applications.
To add to that, providing badges at the time of appraisals offers a sense of accomplishment to the employees. Acknowledging their accomplishment will increase their efficiency, and employees make an effort to learn new ways of performing their daily tasks. This gives them a sense of control and an obligation to be fully prepared, which translates into better performance.
Personalized Learning Using AI
AI technology combines data collection and advancements like machine learning. They bring automated and personalized learning tactics to life by being fully responsive to the demands of the learners. Personalized learning allows learners to access training options at their own pace and convenience. It helps anticipate learning outcomes, monitor students' progress, and produce content that is personalized to each learner's goals and previous success.
An interactive video elevates the visuals to new heights by offering extensive material, graphic explanations, relatable situations and step-by-step lists, and transcripts.
With brief instructional films, it might get a little challenging to fit all the significant information into a few minutes of content. Organizations should therefore produce a video series on topics and distribute it to their employees.
Audience Ratings for Videos
It is important that the content consumers give a review to the content creators about the significance and relevance of their videos. Adding feedback and ratings to corporate microlearning videos is one of the ways for organizations to work on improving their online training material. This may help content creators to better match the content material to users' learning, provide them with fresh ideas, and make videos for problems where learners are facing issues the most.
Microlearning certainly saves time for both employees and companies by reducing the need for extensive exercises and turning them into immersive sessions. Employers may save time and money by offering the workforce either videos that they can watch at home or audio that they can listen to on their commute to work. Training courses also keep track of how long a user spends on the modules and microlearning materials, which enables the management to make better decisions on the performance of a learner.
Conclusion
If you want to develop a learning culture and inspire your staff to learn, make learning resources available on every mobile and immobile device. The location shouldn't be a hindrance when it comes to upgrading oneself. When an individual would want to devote his time to upgrading himself should be a personal choice. Having said that, in a world where consuming content digitally has become so widespread, the ability to devote attention to long-form content is difficult.
Corporate culture will continue to evolve as long the corporate world exists. Keeping up with these five major microlearning trends that will benefit both companies and your employees in their growth :
To assist organizations in creating interesting learning experiences.
Generating adaptive learning courses using AI technologies.
Accumulating visually appealing content to gain interest.
Internally checking for ways to improve content through employee feedback and ratings
Gaining knowledge from anywhere at any time with mLearning.
So when an organization is working towards creating training content, they should keep all these points in mind.