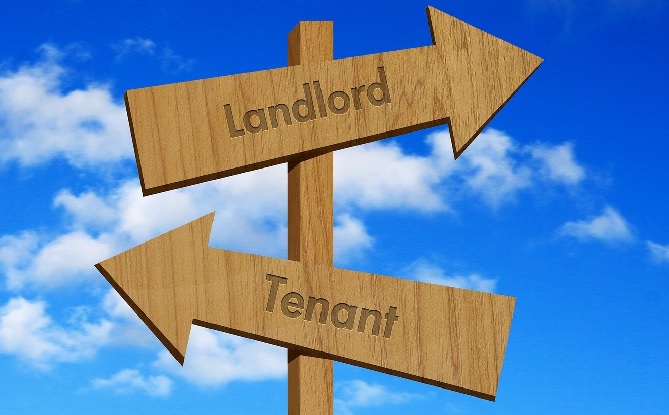 Firstly, with any type of investment, there's always a risk, which includes using a property you own as a rental home. From flooding to lawsuits, you can face challenges and losses over time. As a landlord, there are a few ways to protect your rental property and your investment.
Become Educated About Fair Housing Laws
Learning fair housing laws will make it easier to avoid fair housing complaints and potential lawsuits. This requires providing reasonable accommodations to potential tenants and avoiding turning away tenants for reasons that aren't related to their income or credit score.
Obtain Insurance
Obtain the right rental insurance policy to ensure any damage that occurs if covered to avoid significant loss. Rental property insurance is specifically designed to protect your income, business, and rental property.
Reduce the Risk of Crime
Your tenants need to be protected from potential crimes, making it necessary to take the right security measures. This includes inspecting and replacing the doors and locks when it's necessary and screening any of your employees that might be present on the property at times.
Protect Yourself From Tax Issues
There are many tax responsibilities to be aware of when you're getting tax breaks as a landlord. You'll need to remain organized when it comes to claiming your expenses and income, consulting with a Sydney quantity surveyor will help you to create a tax depreciation schedule so you can better understand the deductions you're entitled to and making estimated quarterly payments.
Remain Consistent
Consistency is key when it comes to maintaining your rental property because it's still considered to be a business. Enforce rules, create a rental agreement that both parties sign, and perform credit checks when screening prospective tenants.
Provide Accommodation to Disabled Tenants
Your rental property needs to be easy to access for disabled tenants. This requires researching the design and construction requirements in the Fair Housing Act. It may look like allowing a guide dog to live in the house or installing a wheelchair ramp that leads to the front or back door.
While some of these amenities may be covered by their NDIS plan or other relevant insurance programs, providing such functions for tenants keeps you on the safe side of the law and what's right.
Require a Rental Application
Landlords should require a rental application to ensure you can obtain information about prospective tenants to ensure you make the right decision with who you approve. This can help you to avoid lawsuits or vandalism to the building if you fail to screen the person that you allow to move into the house. Only approve renters who can pay in full each month and have a solid rental background to avoid potential issues.
Sign a Lease
Always require a lease to be signed when someone wants to rent out your property to ensure both parties are protected with the agreement. Include a few guidelines and policies that they must agree to, which can help you to avoid damage or premature wear to the home. Become educated about when you can legally remove them from the property, which includes if they fail to pay rent after a few months. The property should always be protected against an eviction, which commonly occurs with rental properties from time to time. It can be less stressful if you're prepared and have a process in place.
Require Renters Insurance
Always require tenants to obtain a renters insurance policy to ensure you can avoid lawsuits if the tenants' personal belongings become damaged in a fire, flood, or natural disaster. Renters insurance doesn't cost a lot to obtain and shouldn't cause anyone to resort to applying for a different rental property in the neighborhood. It's a small price to pay that can take the burden off of you if any accidents or disasters occur on the property in the future.
Document the Condition of the Property
Take photos of the inside and outside of the property and give the tenant a move-in inspection list. Review the list with the tenant to ensure you can be aware of any damage or wear they cause to the house.
Protecting your rental property can be time-consuming but is necessary for reducing the risk of loss. It will not only offer peace of mind but can allow you to become a better tenant.